Ruckus Roboticus Guestmix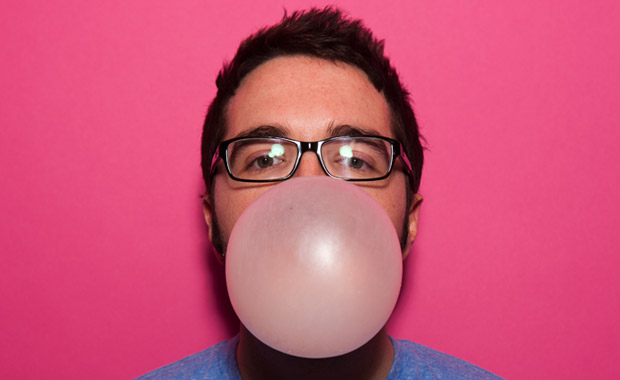 Ruckus Roboticus is a collector and creator of fun, funky, feel-good sounds that span a wide variety of genres. He is a member of Ninja Tune's Solid Steel Radio and possibly "the most famous DJ that you've probably never heard of". His new single "The Phantom's Theme" is out now on Dance Or Die Records and features remixes from Louis La Roche, Konec, and UNIX. Later this year, another Ruckus Roboticus single is slated for release on Mr. Kim's Records, and he will be completing his sophomore LP "The Phantom Of The Disco". Follow Ruckus on Soundcloud, Twitter and Facebook.
His guest mix for Brooklyn Radio was recorded live (with a touch of sloppiness) and highlights his favorite feel-good funk, nu disco, boogie pop, indie dance, and much more!
DOWNLOAD Ruckus Roboticus guest mix
ENJOY:
01. Jupiter – Oh I
02. Wolfwolf – The Time Is Right ft. Hamlet The Sixth
03. Strip Steve – Money Trouble Funk
04. Kindness – That's Alright
05. Mai Tai – History
06. Ronika – Automatic
07. 5eya – Out Of Town
08. Moullinex – Deja vu
09. Los Amigos Invisibles – Glad To Know You
10. Rockers Revenge – Walking Into Sunshine
11. DCUP – I'm Corrupt
12. Todd Terje – Inspector Norse
13. James Curd & Morgan Phalen – Making It Allright
14. Marcus Marr – The Music
15. RAC – Hollywood feat. Penguin Prison (The Magician Remix)
16. Blende – Fake Love
17. Futurecop! feat. Cavalliers Of Fun – Atlantis 1997 (Lifelike Remix)
18. Louis La Roche feat. Ad Apt – Touch Wood
19. Parov Stelar – L.O.V.E. (Club Edit)
20. Twinsy – Back Of My Car
21. Fake Blood – All In The Blink
22. Tempogeist feat. Nidia – We Need Lovers
23. Para One – Every Little Thing Remix
24. Salva – Obsession feat. B. Bravo
25. Oliver – Mechanical
26. Toro Y Moi – So Many Details