Dubcast Vol.03 (Mixed by Double Tiger)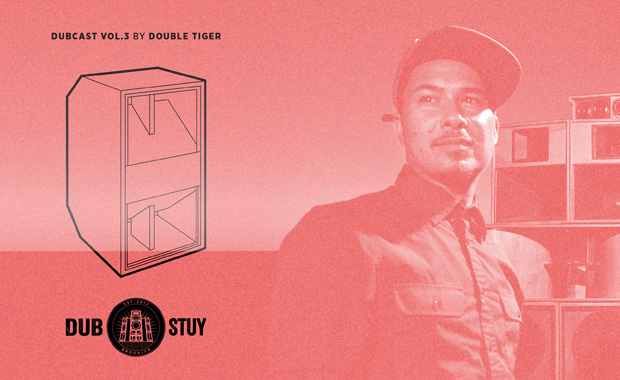 For this edition, Dubcast Volume Three is coming to us from Double Tiger, the producer behind Tour De Force (TDF). Dubcast Vol. 3 is hand-picked selection of the artists, songs and sounds that have influenced Double Tiger and TDF's music. Most importantly, Vol. 3 pays tribute to the foundation, and respect to those that paved the way for sound system music and culture.
Dubcast is Mixtape series by Dub-Stuy records showcasing some of the best dub and bass music artist and selectors from all over the world. Please enjoy responsibly – void earbuds; void laptops.
DOWNLOAD Dubcast Vol.3 (Double Tiger)
Track List:
01. Winston Rodney – Accapella
02. Congos – Congoman (Perry Dub)
03. Jah Shaka – Aswad Dub (Natural Agression)
05. Michael Rose – Born Free + Yabby You Dub
06. Aswad – Africa Warrior (Dubplate)
07. Barry Brown -Politician (Dubplate)
08. Ijahman – Moulding (Dubplate)
09. Dennis Bovell – The African (Dubplate)
10. Aswad – Horns Music (Dubplate)
11. Johnny Clarke – Sinners Repent (Dubplate)
12. Twinkle Brothers – Jah Kingdom (Dubplate)
13. Burning Spear – Red Green & Gold(Dubplate)
14. Dennis Brown – Satan (Dubplate)
15. Sugar Minott – Dont Bite Hand (Dubplate)
16. Frankie Paul – Taking Over (Dubplate)
17. Scientist – Steppers
18. Johnny Osbourne – Ice Cream Love (Scientist Dub)
19. King Tubby – Murderous Dub