The Circus CMJ presented by The Couch Sessions
Mark your calendar, because on Tuesday, October 16, 2012 the good people from The Couch Sessions are back! From 9pm-1am at Drom NYC in the East Village of Manhattan, they present to you "The Circus" during CMJ — with performances by the likes of BodyLanguage (NYC), The Kickdrums (NYC), The Knocks (NYC), Tiron & Ayomari (Los Angeles), Ava Luna (NYC), Dee Goodz (Nashville), Carrie Wilds (NYC), Cheers Elephant (Philly), Misun (DC), SZA (St. Louis), Cream Dream (NYC) Sene and Denetia (NYC) & Bianca Raquel (NYC). And more acts to be confirmed!
See flyer below for more infos. Some artists snippets below that!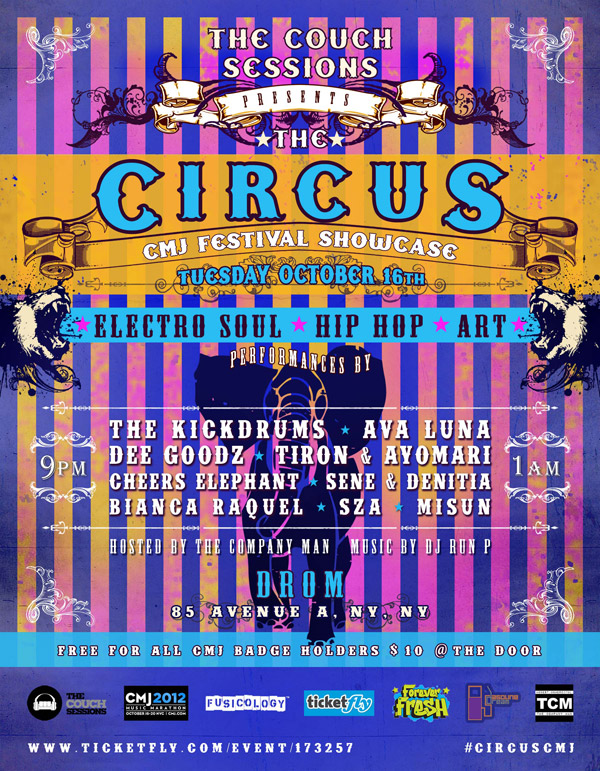 Body Language – You Can