Tall Tale Medicine Machine – Shoe String Theory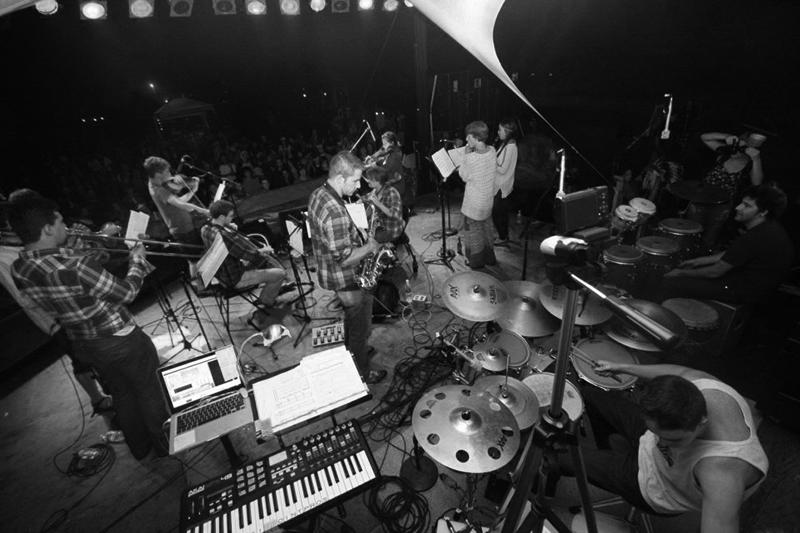 Fresh out of Chicago, Tall Tale Medicine Machine is a constantly evolving ensemble of performers and visual artists led by composer/producer BlacktopMegaphone. Combining musical influences that range from Frank Zappa to Flying Lotus, and fueled by the power of up to 16 instrumentalists, TTMM and Blacktop Megaphone aim to cultivate a truly unique musical experience both live and in the studio. "Shoe String Theory" is the second single off of their upcoming self titled LP, which is set for release on April 22nd later this year.
Shoe String Theory features lyricist/MC Denmark Vessey who has been receiving international acclaim for his recently released album, Cult Classic, including articles from XXL, Complex, and Potholes in my blog. The track also features drummer Tyler Berg of the HipHop/Soul group, Sidewalk Chalk, whose second album, Leaves, is dropping February 25th.