Project Mooncircle Showcase Mix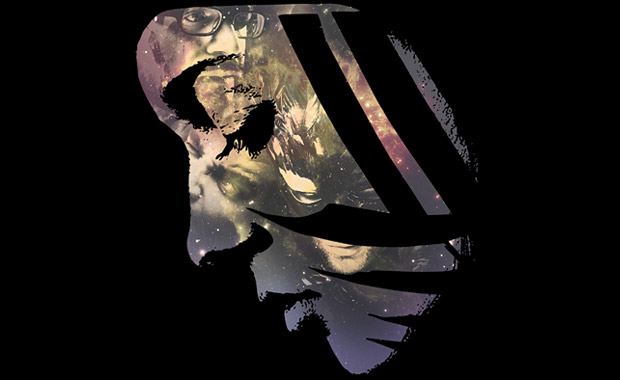 The mix is more like an audio book. It's a story about a lonely and quite depressive young lady. She's alone in her apartment and she's speaking to herself all the time. The music is her soundtrack to find a better way, to find a direction in her daily life!
Mixed, concept and the selection by Robot Koch, KRTS and Gordon Gieseking in one night in Berlin, the Project Mooncircle showcase features signed Project Mooncircle label acts as well as friends. Stream below or download directly here.
Tracklist:
01 – Introduction: Gehirnwindungen
02 – Kidkanevil & Daisuke Tanabe – Harmonics pt 1 / Harmonics pt 2 Mashup
03 – Prisoner – Mr Fix It
04 – Kim Hiorthøy – Han Brydde Sig Inte Om Att Stiga Upp, Hela Dagen Lät Han Nya Bilder Och Funderingar Komma Och …
05 – Skit: Keine Zweifel
06 – Godblesscomputers – Green Flowers (B-Ju Remix)
07 – Diaspora – Melquíades
08 – Skit: Nicht die Augen zu
09 – Sweatson Klank – Contemplate
10 – Xela – My Rap
11 – Sekuoia – Rather Not
12 – Submerse – Truth
13 – fLako – Chroma
14 – Sina. – Feels Llke Home
15 – Skit: Kein Leben mehr drin
16 – Bonobo – Cirrus
17 – Craig McWhinney – Make Your Mess
18 – Adi Dumitra & Toygun – We Made A Record (Phonogenic Remix)
19 – Kowton – Untitled
20 – Skit: Hallo Welt!
21 – Lomovolokno – Eena
22 – KRTS – Fire
23 – Vuurwerk – Teen Angst
24 – Robot Koch x Rain Dog – Never Will
25 – Kixnare – Gucci
26 – Ramadanman – Tempest
27 – Rumpistol – In This Song
28 – Ellie Goulding – Anything Could Happen (Submerse Remix)
29 – Submerse – Tears
30 – Jack Dixon – You Won't Let Me (Synkro Remix)
31 – Graciela Maria – From Others
32 – Outro: Alleluja