Cosmo Baker Presents Genius: The Sound Of Raphael Saadiq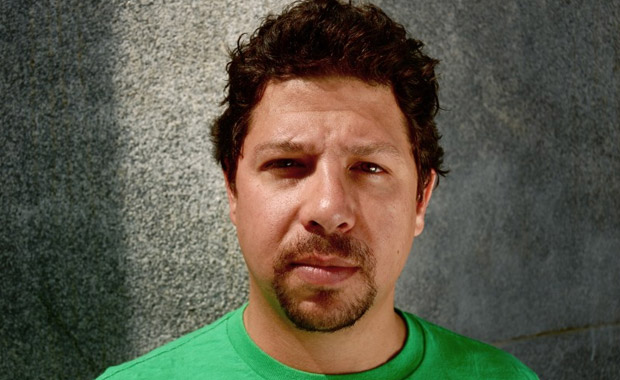 Our man Cosmo Baker needs no introduction. So we let him present his latest mix to you:
I'm originally from Philly, and so you should probably understand my inherent connection to soul music because of my rearing in this great city. Soul music, in its many forms, is what it always comes back to. And when you think of people of our generation that embody "soul music" one shouldn't look any further than the one and only Raphael Saadiq. A product of another great soul city of this nation, Oakland CA, Ray Ray is the quintessential R&B artist of the 90s and beyond in my opinion. In 2008 when "The Way I See It" was released I was enlisted by the label to do this official mixtape of Raphael's work, including rarities, remixes, productions and appearances… Erykah Badu, Common, Earth Wind & Fire, Joss Stone, Lauryn Hill, Devin The Dude, Kelis, J Dilla, Deedra Moses, The Roots, A Tribe Called Quest, DJ Quik, Nappy Roots, 2Pac, Amp Fiddler, Mashonda, Total, Snoop Dogg ,Q-Tip, Total, D'Angelo, Freeway, and lest we forget… Tony! Toni! Toné! & Lucy Pearl. What do they all have in common? They've all worked with the great Raphael Saadiq. So in honor of his birthday I'm proud to share with you Cosmo Baker Presents Genius: The Sound Of Raphael Saadiq. I hope you enjoy it!
Tracklist:
Charlie Ray Intro
Raphael Saadiq "Still Ray"
Erykah Badu "Love Of MY Live (An Ode To Hip-Hop) feat. Common"
Raphael Saadiq "Never Give You Up"
Earth Wind & Fire "Work It Out"
Joss Stone "Music feat. Lauryn Hill"
Devin The Dude "Just A Man feat. Raphael Saadiq"
Lucy Pearl "Without You (J Dilla Remix #2)"
Kelis "Marathon"
Raphael Saadiq "I Want You Back feat. Deedra Moses"
Raphael Saadiq "I Want You Back feat. Deedra Moses (DJ B. Cause Vitamin D Blend)"
The Roots "What They Do"
A Tribe Called Quest "Stressed Out (Raphael Saadiq Remix)"
Bizarre "Coming Home feat. Raphael Saadiq & Kuniva"
Raphael Saadiq "Body Parts"
DJ Quik "Well feat. Raphael Saadiq & Mausberg"
Joss Stone "Proper Nice"
Raphael Saadiq "Get Involved feat. Q-Tip"
Raphael Saadiq "Skyy, Can You Feel Me feat. Rosie Kaye (Yam Who? Spiritual Rework)"
Nappy Roots "Leave This Morning"
2Pac "A Crooked Nigga Too (Raphael Saadiq Remix)"
Raphael Saadiq "Big Easy"
Tony! Toni! Toné! "Let's Get Down feat. DJ Quik"
Raphael Saadiq "Detroit Girl"
Amp Fiddler "Faith"
Lucy Pearl "Don't Mess With My Man"
Raphael Saadiq "100 Yard Dash"
Raphael Saadiq "Faithful (Disoriental Remix)"
Mashonda "Ask Of You feat. Raphael Saadiq"
Raphael Saadiq "Ask Of You"
Real Live "All I Ask Of You (Commin' Thru)"
Raphael Saadiq "Be Here feat. D'Angelo"
Total "Kissin' You"
Snoop Dogg "Waste Of Time"
Jaguar Wright "Free feat. Freeway"
D'angelo "Lady"
Tony! Toni! Toné! "Whatever You Want"
Raphael Saadiq "Oh Girl"