Paul De Loecker – Hip-Hop in Love (Mixtape)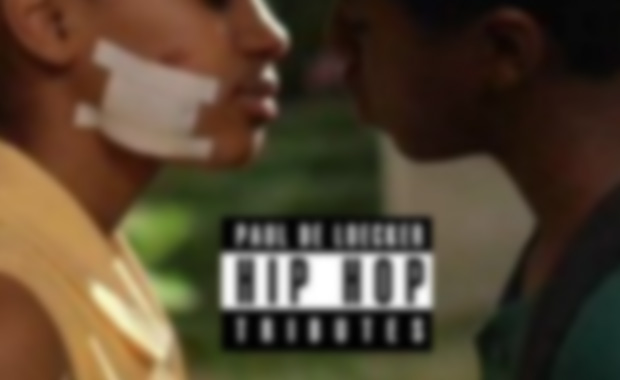 Just in case you're not convinced that Hip Hop and Valentine's Day don't go together, check out Paul De Loecker's Hip-Hop love letter .
If you would ask a bunch of random people on the street what comes to mind when you say "Hip-Hop", it's safe to say the outcome would probably be a list of words like money, bling, drugs, violence, guns, women, cursewords etc … I'm pretty sure "Love" would not make the list. Unrightfully so though! I mean, as a hip-hop head, I'd be the first to admit that there are a lot of songs about drugs, money, guns … but, Hip-Hop is about life … and love is a big part of life … so love is undeniably a big part of Hip-Hop.
Tracklist:
1. Outro of "Lost One" on Lauryn Hill's "The Miseducation of Lauryn Hill" by Ras Baraka
2. Perfect Match by Cella Dwellas
3. Scene from the movie "Love & Basketball" by Gina Prince-Bythewood by Glenndon Chatman & Kyla Pratt
4. How's It Goin' Down (Video Version) by DMX Feat Faith Evans
5. Poem for Aaliyah (intro of Aaliyah's "I Miss You" video) by DMX
6. I Miss You by Aaliyah
7. My Melody by The Left, Apollo Brown, Journalist 103, DJ Soko
8. Scene from the movie "Boyz n the Hood" by John Singleton by Laurence Fishburne (as Furious Styles) & Desi Arnez Hines II (as Tre Styles)
9. Mind Sex by Dead Prez
10. Renee (album Version) by Lost boyz
11. Interview about the real Renee by DJ Shorte (interviewer) & Mr. Cheeks
12. Whatever you say (9th Wonder & Pete Rock remix II) by Little Brother
13. Ms. Fat Booty (live as recorded by Waheedpix) by Mos Def
14. Ms Fat Booty by Mos Def
15. Scene from the movie "Menace II Society" by The Hughes Brothers by Erin Leshawn Wiley (as Ilena) & Tyrin Turner (as Caine)
16. Luven Me by Nelly
17. Always by Kev Brown
18. Commentary about making "Always" by Kev Brown
19. Show Me Love by Rakim
20. Interview by Montreality / Interview by Donna Jones by Rakim
21. Interview (on "You Never Know") by Montreality by Immortal Technique
22. You Never Know by Immortal Technique feat Jean Grae
23. Interview (on "All I Need" by Screen Scene) by Method Man
24. I'll Be There For You \ You're All I Need To Get By (Puff Daddy Mix) by Method Man Feat Mary J Blige
25. Scene from the movie "Love & Basketball" by Gina Prince-Bythewood by Glenndon Chatman & Kyla Pratt
26. Breaks Ups 2 Make Ups by Method Man Feat. D'Angelo
27. Can't Go Wrong by OC
28. Outro of "To Zion" on Lauryn Hill's "The Miseducation of Lauryn Hill" by Ras Baraka
29. Hood Love by Tragedy Khadafi
30. Interview (about "Jazzy Belle") by Montreality by Big Boi (of OutKast)
31. Jazzy Belle (Album Version) by Outkast
32. Bird's Eye View (as recorded live by Onenightmusicsession) by Zion I
33. Bird's eye view by Zion I