Hottest Hip Hop Songs in NYC and beyond (1/2014)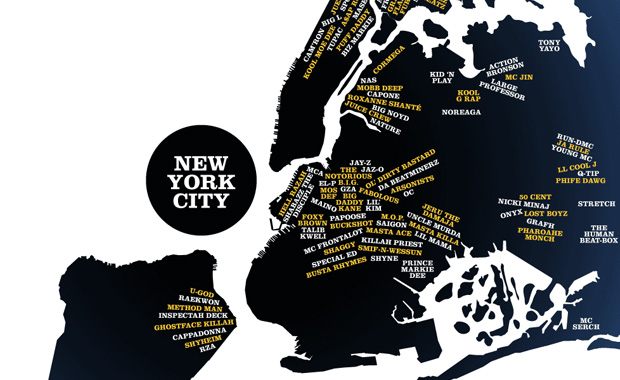 Charlie Jabaley, Co-Owner of Street Execs Management & DJServicePack.com revealed a comprehensive infographic of popular songs in seven of America's top cities. Among them of course our favorite city in the world: New York!
An infographic always looks cool, but who wants to google or youtube each song, flip between tabs, etc. Below you have the Top 7 hottest hip hop songs in NYC right now – nicely laid out and ready for you listening pleasures. Props to DJ Service Pack for compiling the list!
Chinx – Feelings
http://youtu.be/HFZkWIfFogs
Fabolous – Cuffin Season
http://youtu.be/po1AHRF_Gi4
French Montana – Paranoid.
http://youtu.be/1N3W1NZaTNA
Asap Ferg – Shabba
Troy Ave – Show me Love
Fabolous – Foreigners
SBOE – Lit
http://youtu.be/pJLP7rSePcs
See what's hot in other cities like the ATL, DC, LA, Chicago, etc on the following pages…