Uproot Andy – Wordwide Ting Vol. 1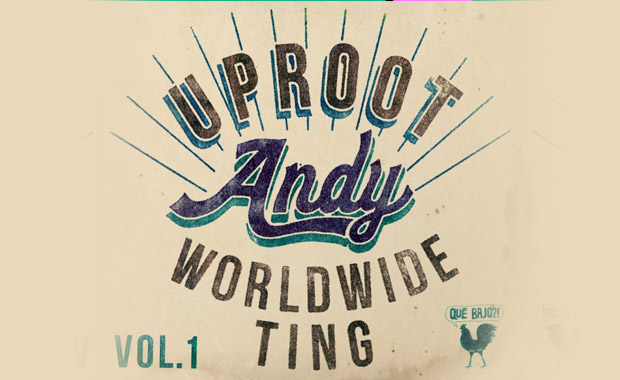 Woooo – the first release on Que Bajo Records! Uproot Andy's Worldwide Ting Vol. 1 is a 5 song EP of club ready remixes, 5 different musical styles from 5 different countries.
Homenaje a Justino by Grupo Socavon, a currulao marimba ensemble from the Pacific coast region of Colombia; Mangala Special is highlife music from Nigeria's Kabaka International Guitar Band; Sada Vasda Rahe Punjab is pre-bhangra folk music from the Panjab region of India by Mahendra Kapoor; Luna Negra is from Los Cojolites who play Son Jarocho from Vera Cruz Mexico; and Lamento de un Guajiro from New York's own salsa heroes Fania All Stars – all re-imagined with that special Uproot Andy touch.
PS. If you missed it, check out the Worldwide Ting Mixtape here: