Christmas Carol of the day: How Sean Price Stole Christmas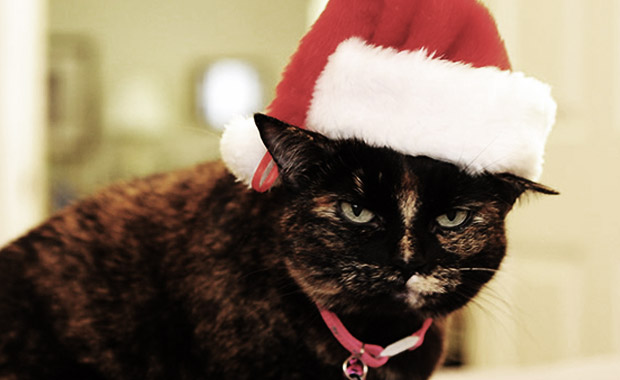 Yay, Xmas! This year we are celebrating the pre-christmas season in our office by learning the lyrics to a new christmas "carol" each day. Best thing is: You can follow along, we'll post our "christmas carol of the day" on the site. To make sure we win the soundclash with neighboring offices, we are blasting our very own selection of odd christmas inspired songs.
Get in the christmas spirit and join us today as we are singing the freshly released "How Sean Price Stole Christmas", where Sean Price transforms himself into an animated Grinch.
Sing along:
Fuck Christmas, fuck this shit
Stick my dick in a box, fuck this gift
You sleepin that's cousin of death
I take every gift under the tree til there aint nothin left
I'm a mean one, call me mr grinch
Unwashed socks, the glock make niggers flinch
Thief by night down to fuck every day
Wash my nuts with your toothbrush (..?) display
I dont give a shit, I aint getting shit
I hate spittin plus I hate st nicholas
You aint done while I'm taking a shit
Thats when i smack blood out you little innocent bitch
Candy cane – ain't no cane in the candy
That's some sugary bullshit, that treat looks fancy
Fuck you and your christmas tree,
I'm the grinch, you call me P
(chorus)
It was the night before christmas and all through the Ps
Was a motherfuckin thief and his name was P!
He still sold drugs and occasionally shoot shit
No ho ho ho's, but he stay in some new kicks
I be back on easter, I like to choke rabbits
For now im with Rudolph, he got a coke habit
…, Better believe p wordplay
Almost feel guilty, cause its Jesus' birthday