Homeboy Sandman – Easy Does It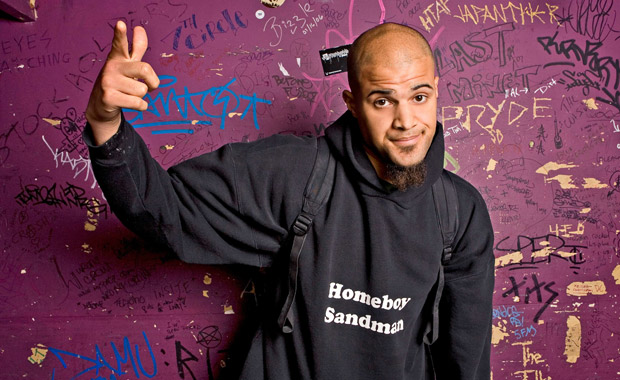 Homeboy Sandman's new record All That I Hold Dear is just around the corner (Release date is August 6th). The 7-track joint was produced entirely by M Slago, who also produced this track "Easy Does It" featuring YC the Cynic & I Am Many.
Sand will tour the US in August & September on The Dear Hunter Tour, with Open Mike Eagle and Random. Tour dates below.
Homeboy Sandman – US Tour August-September 2013
Aug 03: New Haven CT @ Cafe Nine
Aug 04: Boston MA @ Church
Aug 09: Buffalo NY @ Duke's Bohemian Grove
Aug 11: Columbus OH @ Double Happiness
Aug 13: Cincinnati OH @ Northside Tavern
Aug 14: Indianapolis IN @ Sabbatical
Aug 15: Milwaukee WI @ Mad Planet
Aug 16: Minneapolis MN @ 7th St Entry
Aug 28: Los Angeles CA @ The Airliner
Aug 29: Yuma AZ @ The Basement Lounge
Aug 30: Tempe AZ @ Stray Cat
Aug 31: Albuquerque NM @ Chill Factory
Sep 04: Austin TX @ The North Door
Sep 05: San Antonio TX @ 502 Bar
Sep 06: Ft Worth TX @ Tomcats
Sep 07: Fayetteville AR @ Smoke and Barrel
Sep 12: Birmingham AL @ The Bottletree
Sep 13: Atlanta GA @ 529
Sep 14: Jacksonville Fl @ 1904