Chris Read – The Diary (World's Greatest Rap Megamix)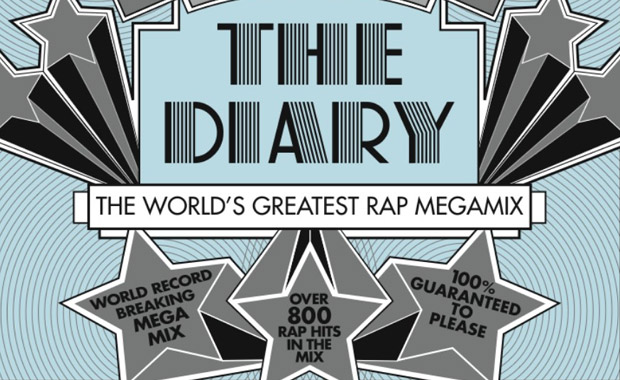 If you dig our History of Hip Hop series, but your ADD keeps you skipping between from the 2 hours of Hip Hop of 1993 to the 3 hours worth of material from 1994, then this is the mix for you. Chris Read put together an epic chronological mix of the rap's landmark recordings by order of release from 1979-2007. 801 records in the blend! Just over an hour long.
From the reactions of some other DJs you can see this ain't no joke!
"Great! I couldn't take it out of the CD player. I just needed to hear what was coming next!" (Andy Smith – Portishead)

"So deep … Incredible stuff" (DJ Yoda – Genuine Records)

"A tour de force through the history of hip hop. A unique view of hip hop's golden moments" (DJ Food – Ninja Tune / Solid Steel)

"Bloody great! One of the best hip hop mixes I've heard in years." (DJ Format – Genuine Records)

" A mixtape king no question." (DJ Ollie Teeba – The Herbaliser)

"Megamixing at its finest… Original and essential!" (DJ Plus One – The Scratch Perverts)

"An amazing piece of work!" (Mr Thing – Former World DMC Team Champion)